Welcome to the website of WWW.LUCKYHUNTING.NET , we are hunting event organisers and travel agents for Romania ! I would like to introduce myself, my agency and our activities a little bit closer.Our ultimate goal would be your hunting success and well being during your stay in ROMANIA. Clients may be assured of top class personal service and care, with our "attention to detail" arrangements prior to the hunts, during the hunting experience and follow up arrangements, such as trophy handling after your return home. The game population in our areas is of such a standard that we would be able to fully adapt to your wishes and possibilities!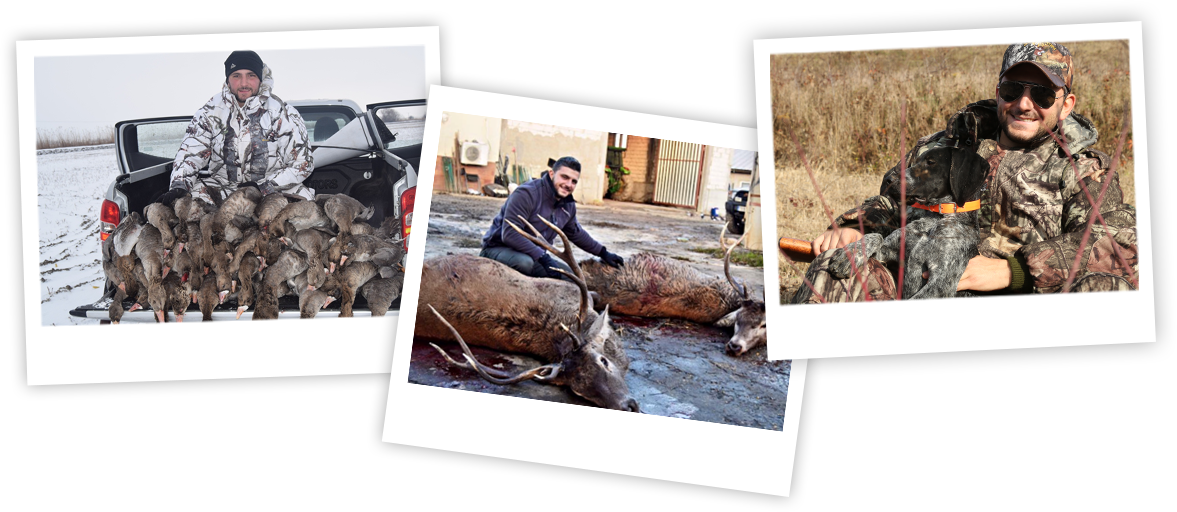 I am Samir Abi Khalil , I started this hunting-event business in October 2014 together with my father. I haven not advertised so much, at least not in papers and magazines, since I definitely prefer the word-of-mouth advertising of satisfied hunting guests. Nevertheless, just to stay up-to-date and follow the signs of time - I decided to create my own webpage. It is an efficient and popular way of spreading and finding information. Good about this medium is also the fact that the hunters can check out (and also directly compare) which unusual and low-priced offers they find only with me.
I maintain business contacts with approximately 6 romanian hunting grounds and I welcome also any additional offers, since I always look continuously for new hunting grounds for my significant and still growing clientele. Have I attracted your interest in some of my topics? If I have, don't hesitate to contact me! I would be happy to talk about it with you personally.